President's Letter -
August 2021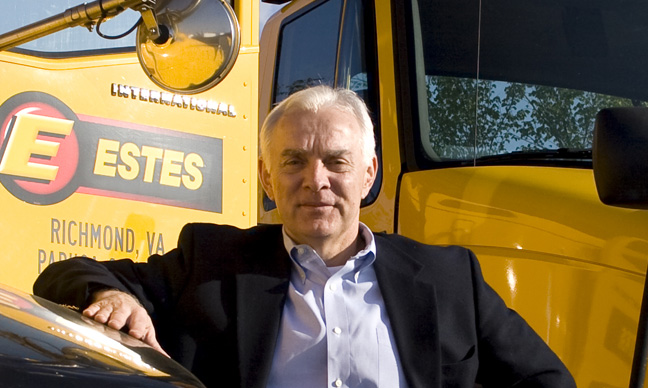 As we continue to navigate the LTL industry's continuing capacity issues, 2021 is shaping up to be one of the busiest years our company has ever seen.
Yet despite the many unprecedented factors causing never-before-seen impacts on our nation's freight, I'm so proud of the exceptional growth Estes has experienced this year. To help minimize the effects of the capacity challenges on our customers, we've opened several new terminals in strategic locations across the country, expanding our network to over 10,000 doors in 2021. And we've invested in new equipment, and hired nearly 1,000 additional drivers to help keep freight moving.
At the same time, we've continued to improve the Estes experience for both our customers and the people they serve. With home deliveries at an all-time high this year, we enhanced our Final Mile Delivery experience to bring more flexibility and convenience to our residential consignees. These updates include automatic shipment tracking text notifications for your customers, as well as a more flexible unattended, signature-free delivery experience. We also continue to invest in technology that makes it easier for you to ship with us, and have improved our customer experience to include an even greater level of freight visibility, real-time delivery estimates, and "stops away" updates.
At Estes, we know how challenging this year has been for so many of our customers, and your trust is something we don't take for granted. That's why I couldn't be more proud of the way our company has managed to rise to the industry's present challenges, while still honoring our commitment to creating a better experience for the people we serve. At Estes, we'll always work hard to meet your unique shipping needs, deliver the best experience possible, and do everything we can to remain the carrier you keep.
Because going the extra mile isn't just what we do—it's who we are.